Sep. 14, 2011
Watermelon Workout
To cap off summer we did a watermelon workout with our clients.
Why?…
They are heavy
It was watermelon season
We like to keep the exercise fun
We like to give whenever we can – so they got to keep their watermelon.
We got 90 watermelons from the local farm market (thanks Beacon Farm Market).  Kyle and I (Jeremy) went down to pick them up with my tired '95 s10 pick-up.  I was shocked at how many they were and my truck was shocked (or nearly de-shocked) at how heavy they were.
I forgot to take a side picture before I un-loaded them (the tires were almost touching the top of the wheel well).  I did get this picture though.
Well everyone had fun and got a REALLY good workout.
I decided I should film directions for the workout for those who missed or if some of you at home are wondering what to do with your produce before you eat it.
I broke it up into 3 parts so you wouldn't be stuck watching anything long.
This same watermelon workout could be done with a weight, Medicine Ball, or even a Big book!  Just be careful.  If at anytime you are unsure of yourself or you feel bad pain stop and get help from a professional trainer.  Posture and technique are everything.
Watermelon Workout Part 1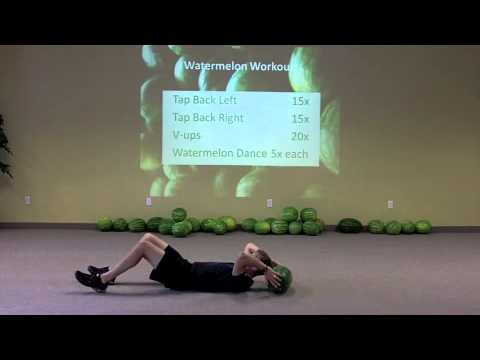 Watermelon Workout Part 2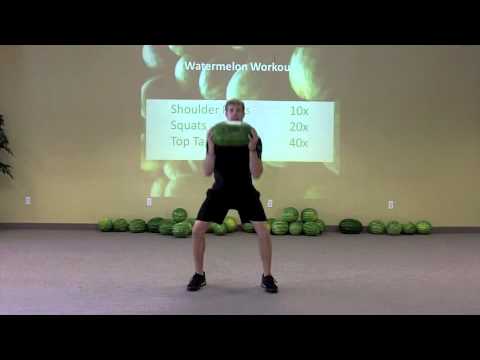 Watermelon Workout Part 3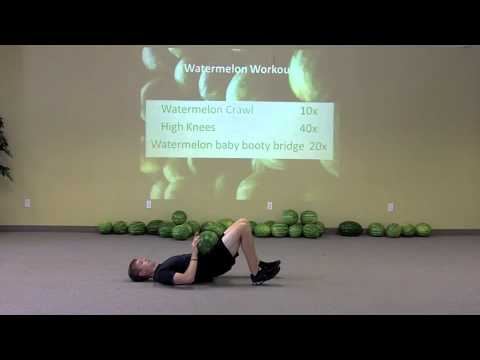 Hope you enjoy the workouts.  If you try it leave some feedback.  How about ouguys who did it in boot camp?  What do you have to say to someone who miht try this?
Posted in Featured, Fitness, Workouts by talltrainer | 1 Comment